A boy's enchanted childhood in a coastal town on the Isle of Man – one of rabbit hunts, darkened church naves and lessons in ancient Viking heritage – is about to disappear forever. Boyhood dreams of football fame are ditched for drinking pints with the lads at the local pool hall; just the beginning of a descent into wretched self-destruction, smoking crack with homeless friends under London's bridges, a volatile cocktail of drugs, bodybuilding and steroid use colliding with disastrous consequences. Anything and everything will eventually be employed to quell an insatiable appetite for self-loathing and denial.
Michael Cannan's coming-of-age memoir, Hunting Concrete Lions, stands apart for its wry innocence, hilarity and unrelenting honesty. It is a portrait of childhood lost – fresh, vibrant and heartbreaking.
After leaving his beloved Isle of Man, Michael is squandering his life in a grim apartment on the outskirts of Auckland, New Zealand. A chance encounter with a supermodel will sweep him away to the sheer luxury of California; a stroke of good fortune that Michael promptly sets out to destroy with one sordid escapade after another across the Mexican border. Finally, facing the truth of his addictions and committed to enduring recovery, Michael finds himself running with a who's who of Hollywood, only to be repulsed by the decadence and empty promises of fame and fortune.
Tragedy and comedy combine in this irresistible memoir, the destruction caused by drugs and alcohol outdone only by one man's irrepressible will to live.

Michael Cannan is an author, entrepreneur, and mental health advocate. Born on the Isle of Man, he received a BSc from the University of Derby and is a certified personal trainer from the National Academy of Sports Medicine. A former celebrity fitness trainer he currently lives in San Diego, California.
Amazon #1 Hot New Release The National Symbol of the Isle of Man
'Quocunque Jeceris Stabit' means 'Whichever way you throw, it will stand.'
I just devoured Hunting Concrete Lions, a memoir from Michael Cannan on addiction. It's raw, honest and gives a great insight into how addictions can take over everything in their path. I read it cover-to-cover in record time, finding it impossible to put down. It's hard to read in areas – you will be shocked, but you will also laugh and learn a lot from Michael's bravery in sharing his truth.
- Alison Canavan, Sunday Independent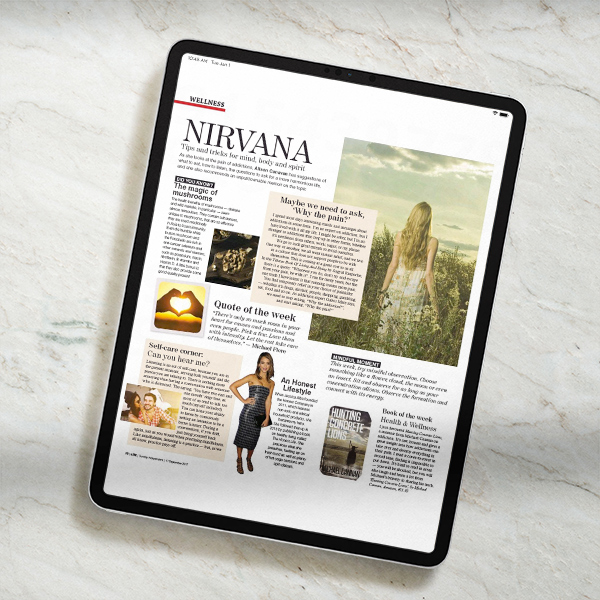 When I regained consciousness, I found myself lying flat on my back with a sizeable fluorescent light staring down at me from the ceiling.
Bloody painful that. The old eyelids would not stop blinking away against the glare.
Vaguely aware that I had been choosing my battles unwisely, I gave up the struggle and let my eyelids close.
Best to let the fog clear. Get my head around the current situation.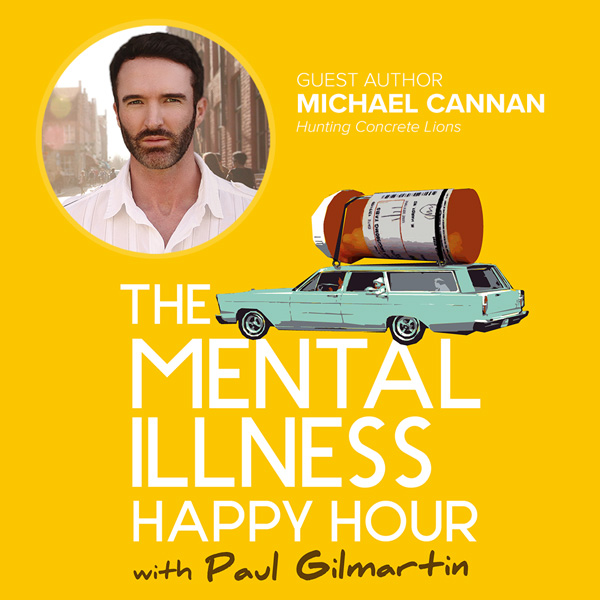 Guest Author Michael Cannan
The Mental Illness Happy Hour
Paul Gilmartin is an American stand up comedian, podcast host and television personality best known as the longtime host of TBS's Dinner and a Movie. Since 2011, he has been the host and executive producer of the podcast The Mental Illness Happy Hour.
The Mental Illness Happy Hour is a weekly online podcast that interviews comedians, artists, friends, and the occasional doctor. Each episode explores mental illness, trauma, addiction and negative thinking.
Strangely brilliant...a totally different book.